Excerpts from my Journal: Part 1.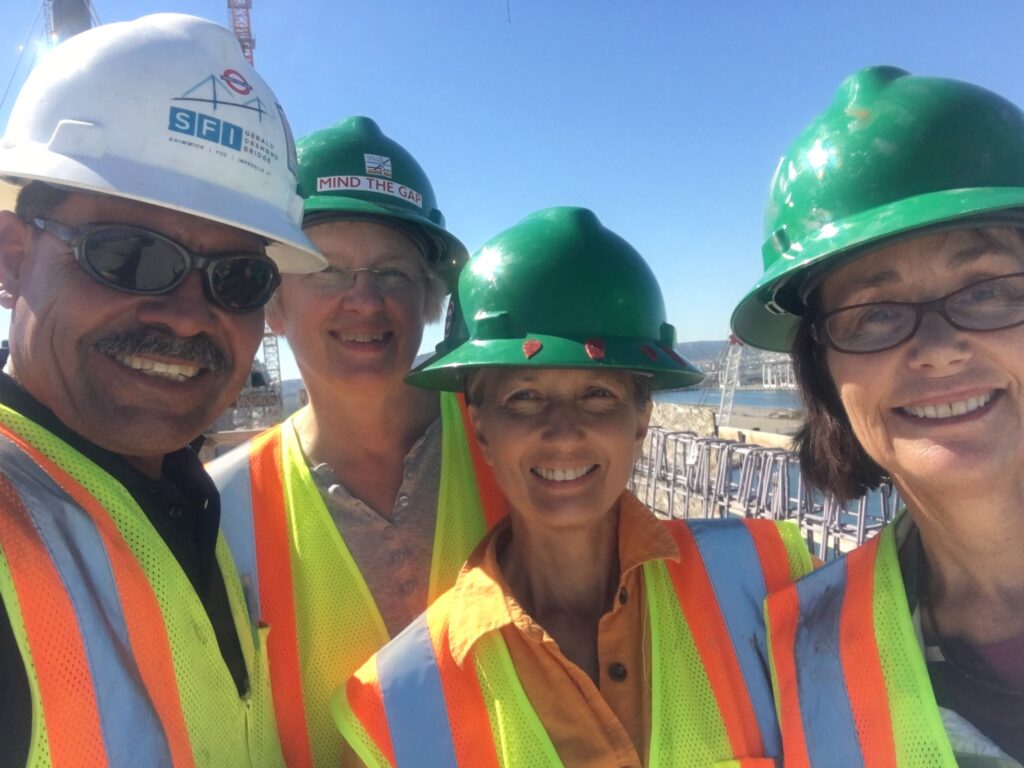 Written on November 11, 2018 and edited 2021.
We have been going to paint the construction of the new bridge since the last day in August, 2018—a little over two months ago.
The day Yu Ji had a memorial for Domenic Cretara there was a film, including some of Domenic's drawings, showing at the Museum of Latin American Art in Long Beach. Kathryn, Liz, and I went to support Domenic's wife and our friend, Betty. She introduced us to her friends, Bob and Nancy Schraeder. Bob is chief engineer/manager in the new bridge project in Long Beach which is to replace the crumbling structure of the Gerald Desmond Bridge.
"Ah!" I exclaimed, "So you are the person who can give us permission to draw under the bridge?"
Kathryn and I had, in the fall of 2017, managed to get permission from Connolly Pacific to sit in their parking lot (in a fenced off, unused area) to paint the construction of the new bridge. However, they didn't really want us to be there for more than a day or two.
Turns out, Bob was the person who could give us permission. It took a while to set it all up—busy schedules, vacations, heat wave—and Bob referred us to Lauren Lombardi, who referred us to Dion Grim, safety manager.
Dion set it up for us. First, he took me around and showed me potential spots. I did not understand at the time just how dangerous it could be in that area—traffic accidents, potential for things to fall off the bridge, thousands of semi-trucks that barrel around and don't always stop at the stop signs, huge machinery, and piles of wood and metal (not to mention all the scraps it would be easy to trip over). After spending several months drawing and painting from various places, I have gained a deep respect for the dangers of the area. Things happen.
Dion told us the place we worked from in the parking lot was within a radius of the bridge towers considered dangerous because when something falls from a great height, it can fall outward as well as down.
I was allowed to invite a few people to join me. I asked those in Domenic's Art Group who I knew were painting landscapes: Kathryn Babcock, of course, because we have painted at the port together in the past; Sarah Arnold, who paints landscapes of city neighborhoods; and Liz Talbot, who also focuses on landscapes but selects more architectural views and alleyways.
Dion outfitted us each with a florescent safety vest and a green hard hat. A green hard hat means you are green—either less than thirty days on the job or a visitor. It signals to the guys on the job that they should look out for the newbie, who might not know what he/she is doing.
When Dion sets us up in a place, he marks it off with safety cones—another signal. We are to stay within that area and construction is to stay out. He also outfits our space with a port-a-potty, the best amenity a female landscape painter can have!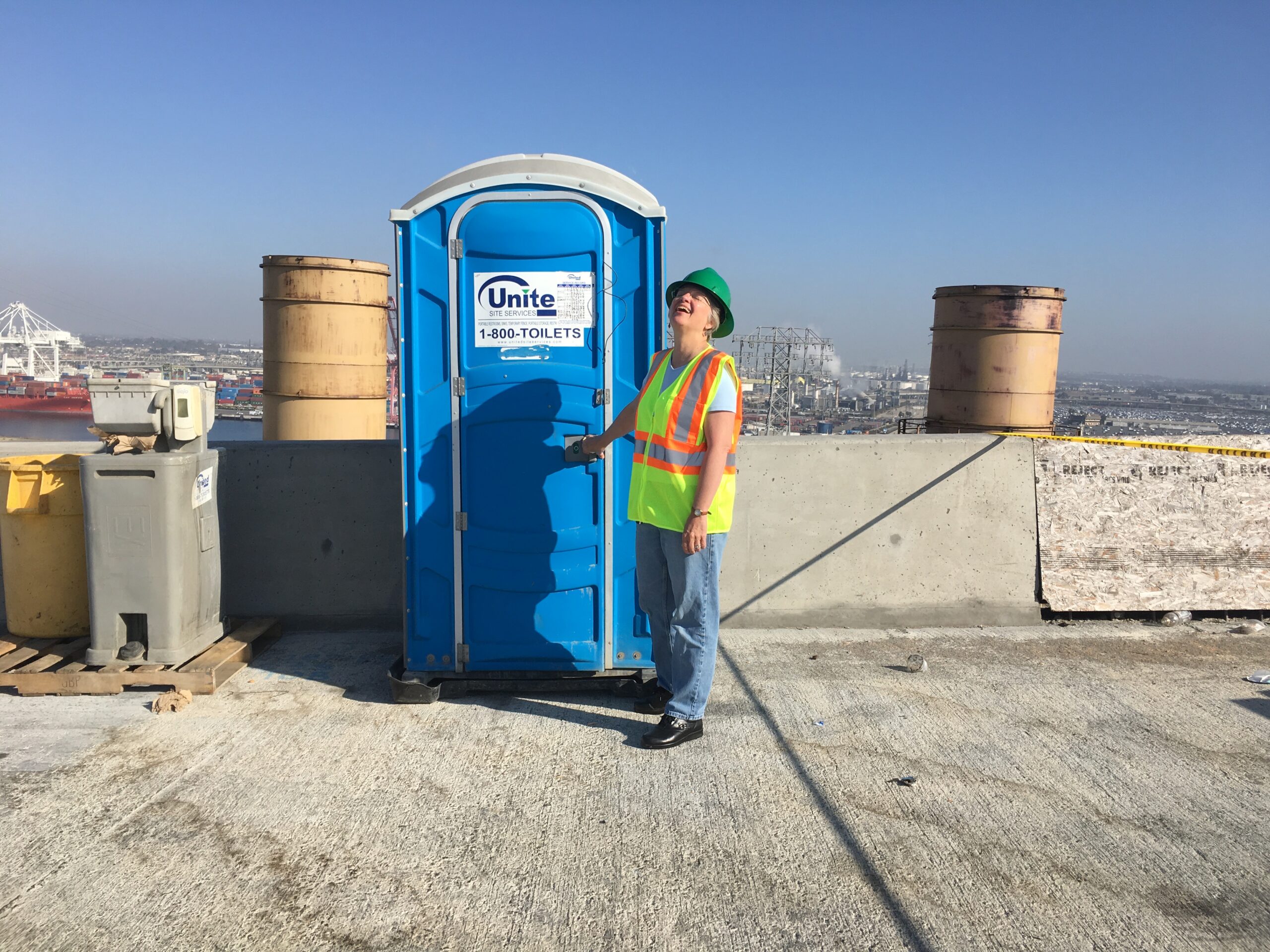 Juan Jimenez (JJ), construction supervisor, has taken us under his wing. We can't drive up the bridge, so when we work at the top we park at the bottom, transfer our equipment to the back of JJ's truck, and hitch a ride to the top. When we are finished working for the day or JJ is ready to head home, we text one another and get a ride back down.
We absolutely have been treated like royalty!