Woodcarving
Basswood Carving, 22″ high, 24″ long, 8″ wide March 2016 Underlying modern religions and largely forgotten lies the Earth Mother, an embodiment of female power and fertility. Modern attempts to liberate this force have failed; like the carousel creatures she cannot experience equality and freedom […]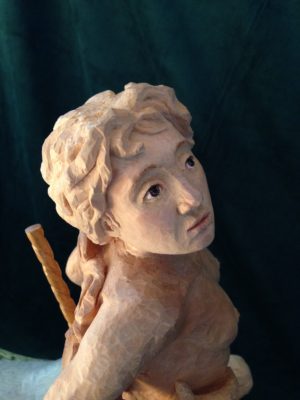 For the story behind this image, please go to the blog. 
A voluptuous mobius, inspired by the work of M.C. Escher. This Venus represents the many ways women must twist themselves and the boundless energy required in raising children, working, and maintaining a home. It is 9″ x 7.75″ x 4″, including the masculine base. The Venus is hand carved from cherry; the base from […]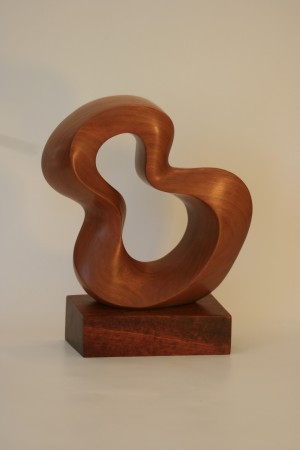 The Codpiece, made from an actual dollar bill, represents the control the plutocracy in our country has on the media and therefore, those people who believe what they see on television.
This is in response to a burned piece of driftwood. The 17″ sculpture is hand carved and waxed.