Other Printmaking
20″ x 16″ 2017. This abstraction focuses on the energy and sound that overpowers all else at the midway of the county fair.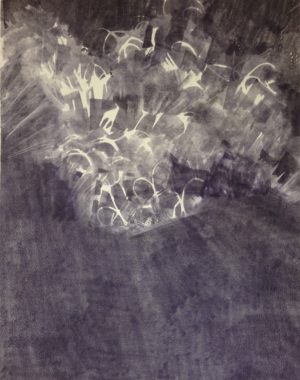 20″ x 16″ 2017 A collagraph was inked up as a monoprint and the linocut printed on top. It captures for me the loudness and energy of the county fair. Displayed at the Bradbury Art Museum in Arkansas, 2018 Delta National Small Print Exhibition.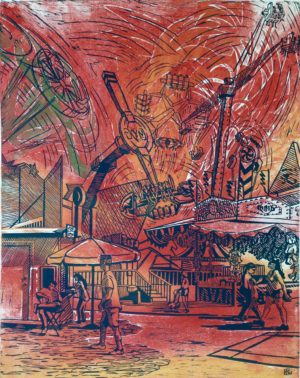 This triptych, included in the 2016 Delta National Small Prints Exhibition, was then purchased by the Bradbury Art Museum at Arkansas State University.