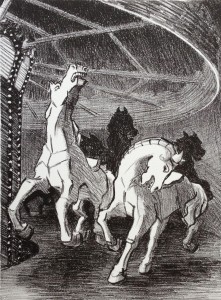 Lithograph, 9.5″ x 7″
The carousel image on the left was derived from studies made at the Santa Monica Carousel.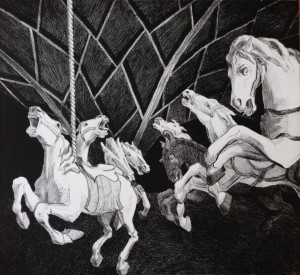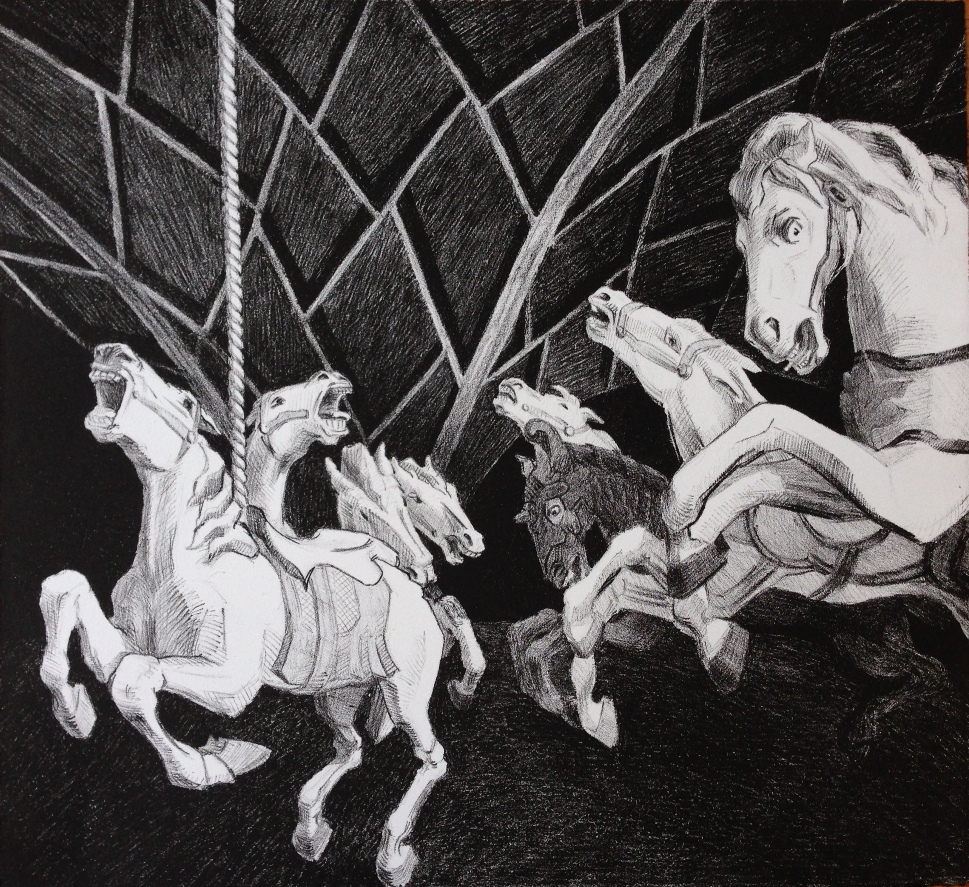 Lithograph, 14″ x 15″
March 2015
Inspiration for the composition on the right was gleaned from Goya's etching, Nor do these.
The horses represented here come from two antique carousels: Griffith Park, carved mostly by The Spillman Engineering Company around 1926; and Santa Barbara, created by Herschell between 1915 and 1917. The architecture was informed by the ceiling in Griffith Park.