Political
This triptych, included in the 2016 Delta National Small Prints Exhibition, was then purchased by the Bradbury Art Museum at Arkansas State University.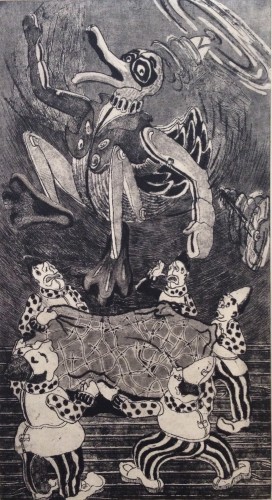 For the story behind this image, please go to the blog. 
This latest political cartoon was the result of an assignment in the class I have started, Anatomy for Artists.  We were to take an inanimate object, blend it with an animal form, create a fully developed character, and portray it three ways:  completely dressed, nude, and as a skeleton.  All three images were to be […]
The Codpiece, made from an actual dollar bill, represents the control the plutocracy in our country has on the media and therefore, those people who believe what they see on television.